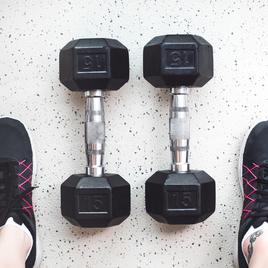 Uptown Gym Ltd
ONE - ON - ONE TRAINING SESSION
Regular price
$35.00
$0.00
For some, the hardest part of going to the gym is feeling like 'the new guy' or simply not knowing what to do once you get there. Maybe you're new to fitness or the doc has given you the orders to start focusing on your health. OR maybe you just need that extra push, motivation, accountability, or a fresh new exercise plan. Whatever your reason to be interested in training at the gym, you've came to the right place if you're looking for some help to get started or expand your workout plan.
Learn what to do at the gym, feel more comfortable with the equipment and how to execute exercises safely and effectively, have your own program so that when you come you can get in and out and feel like you really nailed it. 
It's one-on-one training, at a fraction of the cost of personal training! 
I prefer we spend a minimum of four sessions together within a months time for example one per week, however this is flexible. Lets do this together for $35/session. At the end you'll feel confident on the equipment, know the main safety cues for exercises and hopefully already see some results! 
---
Share this Product
---
More from this collection